We empower at-risk and underserved youth and young adults through trauma-informed yoga and meditation practices.
"I really enjoy this class. I am more confident."
​- ULP Student / 12 years old

"I slow my breathing down, calm my heart rate and it works; it's a wonderful thing."
-

ULP Student / 21 years old

"It's about finding inner peace."
- ULP Student / 14 years old

"Urban Lotus provides a great opportunity for these youth to find peace within themselves in a world that affords them so few opportunities to do so."
- Admissions Manager at location
"It's opened my mind." - ULP Student / 16 years old
"My son was recently incarcerated at the Jan Evans juvenile facility for several months. While he was there he attended yoga classes taught by Hannah from Urban Lotus Project. I happened to visit him one day just after he had finished one of her classes. He told me that he felt so peaceful and relaxed afterwards… I have always thought [yoga] would be good for him because he has ADHD and a lot of trouble controlling his impulses. I am so happy that he was able to experience what yoga has to offer him.
​ The work that Urban Lotus Project is doing is so valuable to these at-risk kids. It offers them an opportunity to learn techniques to calm themselves and be reflective. I know it has shown my son that he has the capacity to calm himself and slow down his thoughts."
-Mom of ULP Student
Powered by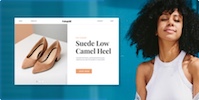 Create your own unique website with customizable templates.