Meet The Urban Lotus Project Team
Click on the names of each individual to learn more about those that make up our organization.
Lisa Godenick - Board of Directors Secretary

"I believe yoga should be accessible to everyone - regardless of age or socioeconomic status."

My Mantra: "

It's not your work to make anything happen. It's your work to dream it and let it happen."

Also: "Don't let the perfect be the enemy of the good."

Rachel Macintyre - Board of Directors

*coming soon*
Diana Miller - Office Manager

"My motivation ... is the positive impact on our youth, that need it more than ever."

My Mantra: You can do anything but not everything.

Molly Hegarty - Teacher & Program Manager

​"Yoga has the power to help people and propel people to their greatest selves."

​

My Mantra:

Listen. Listen to the body, listen to the mind, hear the worlds around you and mind your intuition. Listen. But don't take it all too seriously.

Sara Gail - Graphic Designer

"

I was in a very transitional time in my life and yoga filled a void. That void soon turned into an overflowing love for the practice and the community."

My Mantra:

You are perfect, whole and complete- just the way you are!

Sohum Shivoham: I am that. I am the very form of the unbounded consciousness.

Nick Stanton - Communications Officer

"More than anything, [adolescents] just need to know that the way they feel is ok, and they're already perfect.

My Mantra:

"If it's not a paradox, it's not divine." AND "I make a commitment to do my very best (

abhyasa)

and leave the outcome to the Divine

(viaragya)."

​
Andrea Moore -

Teacher

"I have a passion for helping others."

My Mantra: "If you fall out, you get back in." Life is a practice. Each day we start new.

Bodean Chilton - Teacher

"

I knew ULP was the place I wanted to serve."

My Mantra:

"I know two things for certain.... 1. that nothing is permanent. And 2. I don't actually know anything at all."

Shanai Belton - Teacher

"

I have been wanting to give more of myself to others and to share my compassion."

My Mantra: Learn to flow with life. Don't stress or question what you should be doing right now. You are exactly where you need to be and you will reach your destiny. There are no mistakes about where you are or who you are.
Kim Allcock - Teacher

"I believe that every person has inherent dignity and worth."

My Mantra: "

This moment is like this."
Also:

"

This being the case, how shall I proceed?"
And:

"

Lokah Samhistha Sukhino Bhavantu",

which translates as

"May all beings everywhere be happy and free."

Jeanne Cavilia - Teacher

"I

loved the idea of making yoga accessible to people that might not otherwise be exposed."

My Mantra:

"So Hum" - I am "that", "that" meaning all of creation

Karen Perisho - Teacher

​"I am highly passionate about meeting kids where they are at."

My Mantra: Balance is not something you find, it is something you create.

Greg Strabala - Teacher

​"

I was motivated to join Urban Lotus Project by a genuine empathy for at-risk youth."

My Mantra: Do your practice and all is coming.
Heidi Michelle - Teacher

"

I feel it a privilege and an obligation to get involved in the [community]."

​My Mantra: Everything I do relaxes me. Yoga is hard so that life is easier.

Julie Jewell - Teacher"Yoga's ancient wisdom began to open my consciousness and my heart."

My Mantra:

I will breathe. I will think of solutions. I will not let worry control me. I will not let life break me. I will simply breathe. And it will be okay. Because I don't quit!

Sabrina Adkins - Teacher

​"I felt that my yoga practice became a gift that I could share with others."

My Mantra: You can never be alone when you realize that we are all one.

Julia Bledsoe - Teacher

"

I have always had a desire to give back in some way."

​My Mantra: "

Wake up with gratitude and love

​in your heart. Be kind and generous. Everyday a gift full of new opportunities to do good things with your life."
Kim Meyer - Teacher

​*coming soon*


Russell Persson - Teacher

"I'd love to be able to introduce the practice to others who might not otherwise be exposed to it."

My Mantra: Life is difficult. How can we be anything but kind.

Katie Louvat - Teacher

"Yoga can heal, empower, and inspire. I believe everyone should have access to these teachings."

My Mantra:

As the Dalai Lama says: Be kind whenever possible. It is always possible.

Carol Shaff - Teacher

*Info coming soon*

Susan Frankovich - Teacher

"I loved the thought of being able to serve not just one, but two organizations that I wholeheartedly believe in."

​My Mantra: Don't forget to breathe.

Heather Keenan - Teacher

"I am so excited to be a part of helping people learn to connect with themselves"

My Mantra: Treat others how you'd like to be treated. Also, "just breathe."

Erica Schumaker - Teacher

"Learning about the mission of ULP I thought there is no way I can not serve."

My Mantra: Be aware of the unforced rhythms of grace.

Heidi Gabelman - Teacher

*coming soon*

​
Powered by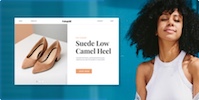 Create your own unique website with customizable templates.